Team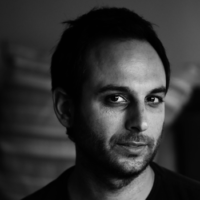 Salvatore Esposito
Salvatore Esposito is a documentary photographer who lives in Naples.
As a photographer, he specialized in long-term projects, and loves to tell in depth the topics and create elements to reflect on the consequences of the social changes of human being today. Explores issues such as immigration, prostitution but especially organized crime.
He won numerous awards including the Sony Award, the NPPA Award, the Prix du Documentaire, the Getty Images Grant and the Terry O 'Neill Award where among the other is reported for his courage and the Getty Images Grant.
In 2008 he joined Photographer Staff of Contrasto Agency and in 2014 was invited by Manfrotto to become Ambassador of the company.
His works have been published in major magazines such as The Sunday Times Magazine, National Geographic, Vanity Fair, L'Espresso, International among others.
In 2014 he shoots his first Short Documentary "La Cella Zero" that report a big violation of human rights and tells about the abuse of some police officers on the prisoners in the Poggioreale jail. The Documentary was in competition in sixteen Festivals and won six awards.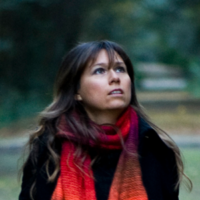 Valeria Manzoni
Valeria Manzoni is a free-lance photographer based in Naples, where she lives and works.
After graduating in Conservation of Cultural Heritage in Naples, she follows a course in Rome to become curator of exhibitions directed by Ludovico Pratesi, so she began to collaborate with the most famous  Neapolitan art galleries,  documenting numerous artist's exhibitions and art events, creating catalogs of contemporary art works by international artists too. Also she begins her work as a photojournalist for Controluce Agency of Naples, publishing in the main  National magazine and newspaper such as L'Espresso, Panorama, Corriere della Sera, Vanity Fair, Donna Moderna.
She is author of the photographic book "Ovunque Tango" published in 2009 by Massa Publisher, awarded in 2012 at Orvieto Fotografia  Festival in Reportage section.